Designer Cupcakes
At Millie Rose you can order unique designer cupcakes. Cupcakes are also available in-store Tuesday- Saturday. 
Our Famous 'Friday Special' cupcakes are available on Friday's while stocks last.
If you wish to order or have a pricing inquiry please contact us on Facebook or Ph: 02108655486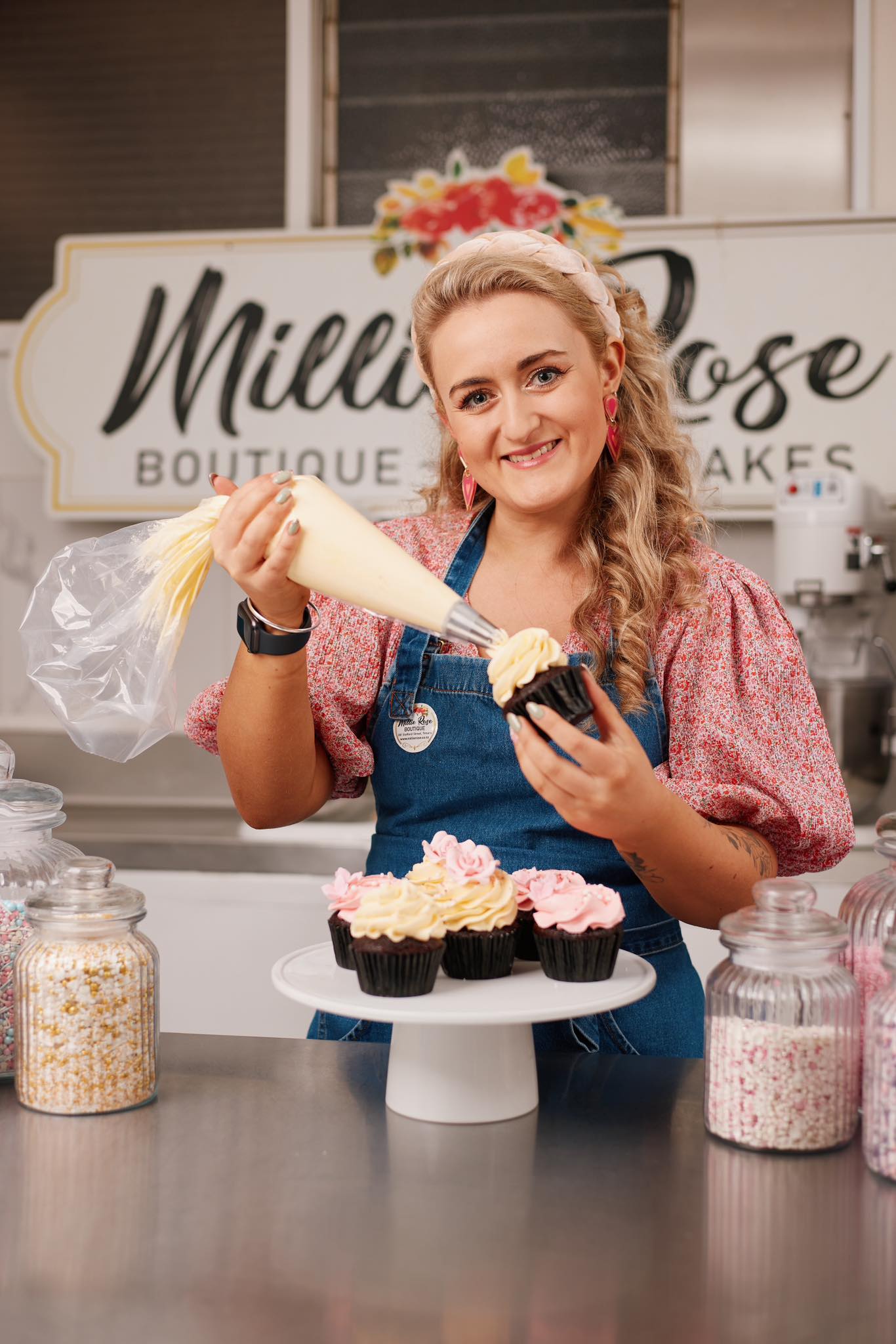 Millie Rose Boutique is a unique shopping experience in Timaru. We are the only shop in town where you can get a new outfit, a gift for a friend, and a cupcake - all in one place! Most of our stock is New Zealand made, with several items sourced from South Canterbury businesses. When you visit Millie Rose Boutique you'll be greeted by the helpful and happy staff, ready to make your day just a little bit sweeter. 281 Stafford Street Timaru, New Zealand
Fantastic find in Main Street Timaru. This is an Aladdin's cave for high quality unique giftware from clothing to posters and beauty products. Their cupcakes are so popular that on visiting there was a queue. Staff are very friendly and courteous. Great shop.